Everything has come full circle for Philippe Coutinho. The Brazilian made his debut for Barcelona on Thursday night, coming on as a 68th-minute substitute against Espanyol. He has played at the Camp Nou once before, six years ago, again as a 68th-minute substitute, only this time it was for Espanyol – Coutinho was nothing but an impish 19-year-old with flickering promise, curly locks and the face of a child.
Some things have stayed the same. Coutinho's boyish looks remain, despite the more manicured hair, the tattoos and the maturity that the Brazilian seems to exude on and off the pitch. Lionel Messi is still the best player in the world – he scored four that night in 2012 in a 4-0 win and he scored again on Thursday, helping Barcelona to a 2-0 victory (2-1 on aggregate) to progress to the semi-finals of the Copa del Rey.
Plucked from Vasco da Gama's academy at the age of 16 in 2008, and loaned back to the South American club for two years, Coutinho then failed to live up to expectations in Italy. Six managers in three years did not help, but brushes with injury and a lack of confidence evidently hurt the shy teenager.
When Claudio Ranieri sent him out on loan to Espanyol in 2012, it was very much seen as a last chance to impress. But under Mauricio Pochettino he thrived, scoring five goals in 16 appearances, the first time in his professional career that he had displayed such consistency. "Because of the difficulties in Italy, I found it easier to adapt in Spain during my Espanyol loan," Coutinho said last year, when recalling his time under Pochettino, who understood the balance between giving the Brazilian responsibility and protecting him, whether that was instructing him to take the team's set pieces or starting him on the bench in the derby at the Camp Nou.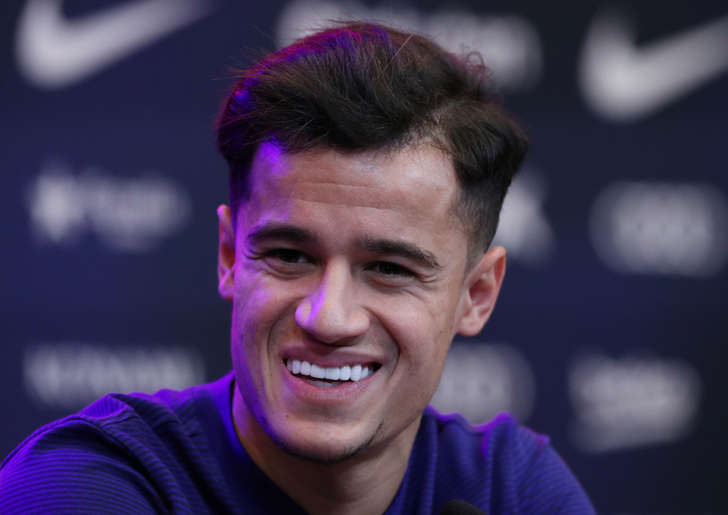 Philippe Coutinho The careers of Pochettino and Coutinho are intrinsically linked. Nicola Cortese, then Southampton's executive chairman, revealed this season that the only reason he became aware of Pochettino's promise as a manager was because he went to scout Coutinho. "I was attracted by this young man on the touchline," Cortese said. "I just liked his body language. I didn't know his name at the time, but from then I started following his career."

Coutinho returned to Inter that summer and despite some improved displays, inconsistency and injury returned. The following January, Pochettino was made head coach of Southampton. Thirteen days later, despite the Argentinian trying to re-sign Coutinho, he joined Liverpool for £8.5m after Rafa Benítez – one of Coutinho's former managers at Inter – informed the club's then director of football, Damien Comolli, of his talent. But, simply put, neither Pochettino's nor Coutinho's moves to England would have happened without that stint at Espanyol.

Such was Coutinho's confidence at Espanyol, he would also show glimpses of emulating his idol Ronaldinho. Against Málaga he scored a free-kick under the wall, a trademark Ronaldinho trick (that would be repeated on numerous occasions at Liverpool). Against Levante he would copy a famous Ronaldinho flick that had humiliated Andrea Pirlo in a 2006 Champions League semi-final. Coutinho has openly called Ronaldinho his hero and not just because of their shared nationality or the fact they were both raised on futsal. The connection is such that Ronaldinho even made Coutinho a special video when he signed for Barcelona.

Coutinho's move to Barcelona makes sense for so many reasons, not just because of Ronaldinho. Coutinho says he has dreamed of playing there since he was a boy. He fell in love with the city while playing for Espanyol – "[My wife and I] love Barcelona in the way we love Rio, which is where I'm from" – even one of his two dogs is from Catalonia and "will be returning home now."

He has the personality to succeed there: the humility to happily play second fiddle to Messi but the confidence to change games when others around him are floundering. His relationship with Luis Suárez is very close: it was the Uruguayan who picked up Coutinho from the airport when he landed in Barcelona, and on Thursday night there were already signs that they had rekindled their on-pitch chemistry, Coutinho providing Suárez with a golden chance to make it 3-0.

Coutinho has come a long way since that night for Espanyol in 2012, where despite his team being 4-0 down, the substitute tormented Barcelona's Martín Montoya for the 22 minutes he had on the pitch. His trajectory since has been meteoric.

His first act as a Barcelona player on Thursday was to replace Andrés Iniesta; we will see in the coming years to what extent he can do that once the Spaniard has retired. On Sunday he will make his La Liga debut for his new club but whatever happens at Barcelona, what is not in doubt is the debt he owes to the smaller club on the other side of town.

<!-comments-button-->